Home » Products » FIBC 4 Loops » Cross corner circular bulk bag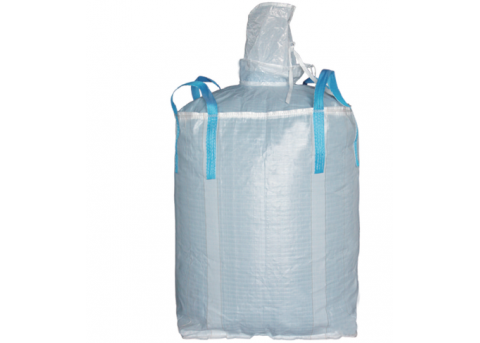 Cross corner loop circular type bulk bag
Golden Bridge Packing is the circular bulk bag supplier that designs and manufactures packaging solutions that meet a diverse range of industrial needs. Available with or without a liner, and also in coated or non-coated fabrics, our circular FIBC bulk bag options offer incredible versatility and outstanding quality.
Every circular woven bulk bag we construct is made from 100 percent polypropylene to the most rigorous manufacturing standards while providing superior value to our customers.
MORE
Incredible Versatility in a Durable Package
Our large inventory of circular bulk bags includes flexible packaging options that safely and securely transport up to 4,000 pounds. We designs:
Circular bulk bags made with a strong, spacious innovative designs. Our bags maintain their shape and maximize your load capacity, allowing for safer stacking, lifting and transporting.
FIBCs that let you stack one atop the other, safely saving you valuable floor space.
Strict quality control processing ,light table ,air wash , We also metal-detect and vacuum every bulk bag before packaging.
Nonflammable and antistatic bulk bags. Stack, store, lift and transport dry goods no matter what the environment with bulk bags that resist shocks, sparks and fire.
Customized circular bulk bags that meet your specific needs. Ask us how we can create the circular bag you want, including printing custom text and logos in color.
Click: